Hotel Info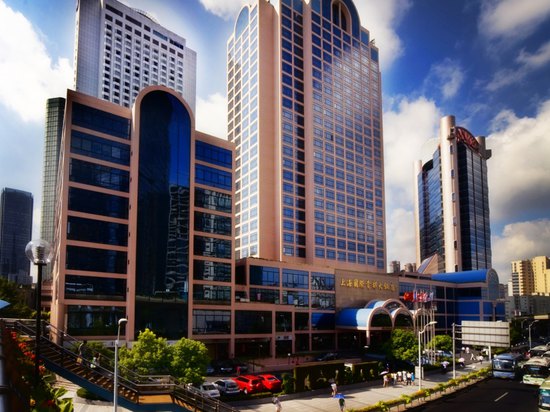 Hotel Equatorial Shanghai
, it's in the middle of a busy and noisy city. Surrounded by famous scenic spots and Jing'an cultural atmosphere, it exudes rich Southeast Asian customs. Adjacent to Metro Line 2 and line 7 Jing'an Temple Station, connecting Hongqiao Airport and Pudong Airport, convenient and fast. Warm and considerate service of business, conference and leisure facilities make it an ideal place for guests.
The hotel consists of 27 floors main building and 8 floors group building (office building and shopping mall). There are 506 guest rooms and Suites in the main building, all of which can view the prosperous and gorgeous urban landscape from the window. The upgraded hotel facilities and intimate services are designed to create the most wonderful and unforgettable accommodation experience. The hotel has 15 special banquet and conference venues of different sizes, which are specially tailored for customers with different needs. The sound, stage, lighting and other facilities are fully upgraded to create an extraordinary variety of theme activities.
Located on the 4th floor of the hotel, Shanghai International Club Fitness Center is taking on a new look. Equipped with constant temperature swimming pool, new Lifefitness high-tech fitness equipment, all-weather tennis court and non Fei spa, it is an excellent place for rest, heart and fitness.
Breakfast price
: CNY171($23.9) / person
Breakfast type
: Buffet